Products Catagories
Contact Information
DONGGUAN CITY UTC ACCESSORY CO., LTD
Add: No. 15, Minchang Road, Nance Sixth Industrial Area, Humen, Dongguan China
Tel.: 0086-769-85190580
Fax: 086-769-85190560
Mobile: +86 13686655106
Email: ds002@dragon-success.com
Skype: DSFZFL032
Web: http://www.label-rubber.com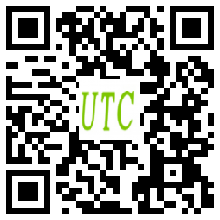 About Us
Established in 2003, DONGGUAN CITY UTC ACCESSORY CO., LTD is specializing in all kinds of accessories for outdoor garment. The products in our company have all kinds of zipper pullers, cuff tabs, rubber labels, silicone/epoxy label, high frequency patches, leather labels, belts and so on.
After years development, we are changing into clothing and bags accessories company. The dept. has D&R dept. Sales dept, production dept, after-sales services dept.
In outdoor clothing field, Dragon Success gets a high reputation, at the same time, we are the dominated suppliers of some famous outdoor brands.  
Company has many highest level of processing equipment including plastic injection machines, micro injection, silicone, silk screen and high frequency lines.

UTC gets some Certificates like OEKO, REACH, 6P, PAHS. For R&D Dept. they will make some news goods at certain period and help clients design and make based on their requirement.